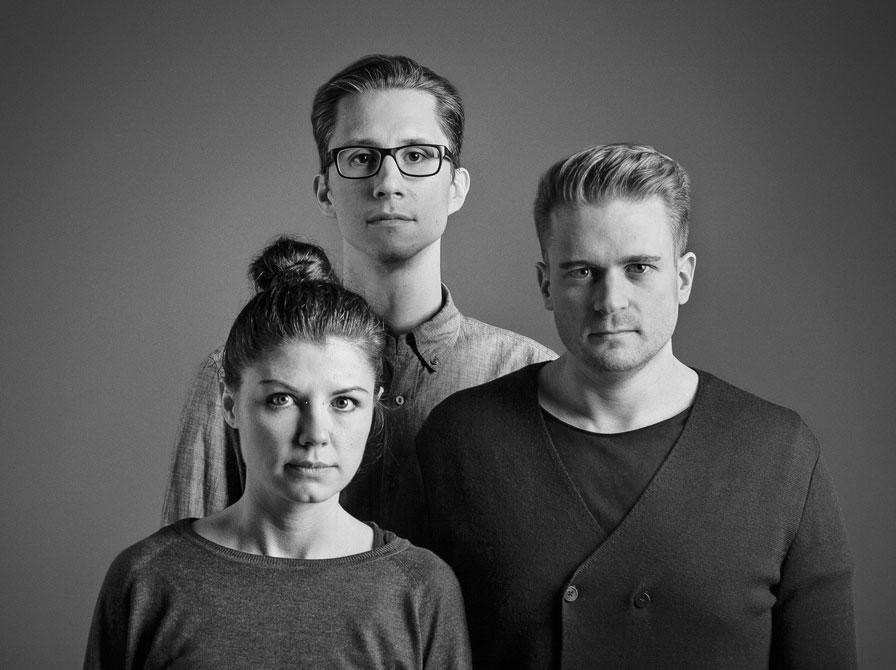 Busetti Garuti Redaelli
Manuela Busetti and Andrea Garuti met while studying Industrial Design at the Istituto Europeo di Design in Milan, where they were already teaming up to work on design issues. In 2004, the year of the XX Compasso d'Oro ADI, they were accorded the 'Progetto Giovane' selection for their degree thesis project 'Double', an innovative cooler bag made of neoprene.

Since 2004, they have collaborated with various Milan-based studios specializing in product and advance design; they also work together on a freelance basis, designing for both international competitions and manufacturers in a range of sectors including tableware, bathroom fittings, sanitary ware and furniture.

In 2007, their project 'Culla Belly' won them 1st prize in 'Playing Design', the international competition run by the city of Lissone in partnership with the Milan Triennale.

In 2008 they were both selected for the experimental project 'Prime Cup 01' promoted by the Regione Lombardia and the Milan Triennale with a view to improving the level of innovation amongst selected SMEs in the Lombardy region. These projects are exhibited to the public in the Agora Theatre at the Milan Triennale.

Matteo Redaelli graduated in Industrial Design from the Istituto Europeo di Design in Milan in 2007. In the same year, the three young designers' working lives converged during a collaboration with a design studio in Milan.

In 2008, they began working together on new projects, making full use of their different skills and sensibilities.

New collaborations followed with manufacturing companies in various sectors: kitchen and bathroom taps, tableware, kitchenware, ovens and hobs, indoor and outdoor furniture, etc.

In 2010 they won the Cristalplant design contest, promoted by Zanotta and Cristalplant, with an innovative coffee table project, christened 'Naica'.

In 2012, they won it again with their versatile 'Verve' table project for Poliform.

In 2014, the jury of Young & Design 2014 selected their 'Log' upholstered chair, designed for Pedrali.
-------------------

Our design approach:
We are three industrial designers who have worked together since 2008, developing new products for various areas of home and also the contracts market.
The projects we develop arise from a synthesis of our personal visions and sensibilities.
Our intent is to develop objects that satisfy both the new demands arising from changing lifestyles and the consolidated needs of everyday life.
In developing all our projects we aim to achieve simple solutions, both technical and formal, favouring the usability and legibility of the object. In this process, we reinterpret both traditional and innovative materials, allowing the resulting objects, when placed in their own context, to become discreet and gentle life companions.
Usually our projects are the result of the reflection stimulated by a brief submitted to us by a company; they might equally be defined autonomously when we identify an opportunity; or even an unexpected intuition that emerges unpredictably.
Having defined a concept, we develop it in many divergent directions then make a selection, which we then process and redefine in more detail.
We always like to work with different types of products by collaborating with companies in different industry sectors, such as furniture, tableware and kitchenware, taps and ceramics, etc.
We can define our approach to design as being rooted in Italy, but with a European flavour. In addition to the masters of Italian design, we owe a lot to the design of Continental Europe and Scandinavia.