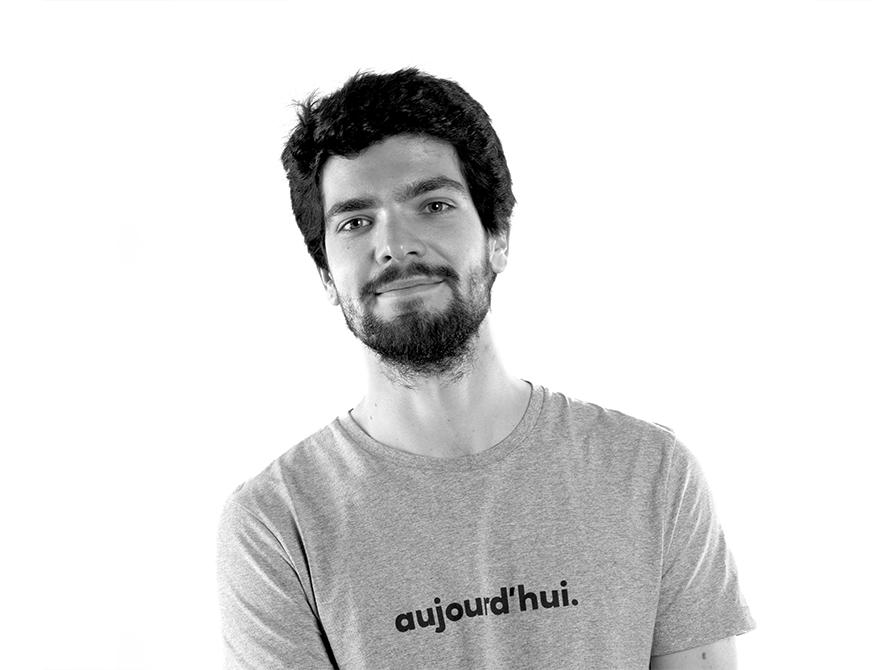 Jean-Baptiste Vigneron
I was born on 18th November 1993 and grew up in the Touraine countryside, amongst trees, fields, tractors, a workshop and popular science books.
I always had the same obsession: construction.
I then took a scientific pathway, having a penchant for the life sciences. This quite reasonably led me to study pharmacy, which I gave up at the end of my third year.
It was at the age of 22 that I decided to give my life a meaning and a direction which perfectly matched who I really am: a designer and adventurer.
Success in a number of competitions (concours Lépine, salon des jeunes inventeurs et créateurs, concours Cinna) and other forms of recognition confirmed my choice.
Today, I am on a quest for universal beauty, perfect proportion, surely the search for a better life. The development of my pieces takes place between the office and the workshop. I founded my woodworking company as a way of underpinning my adventure: it is a kind of financial and technical matrix.
"They did not know it was impossible so they did it." Mark Twain

My inspiration comes from nature, from understanding it. I am contemplative, I look at it with candour, with eyes wide open. I am inspired by everything which makes my spirit tingle. It's a special feeling which I seek to transcribe into my objects.
When designing a piece, my aim is to illustrate as well as possible what has enthralled me - a material, a concept, a technique – so I can share this emotion with others.
I think that in a successful creation, everything is beautiful to look at. The structure is aesthetically pleasing. It does not need to be covered or decorated. It is far better to beautify than to camouflage.