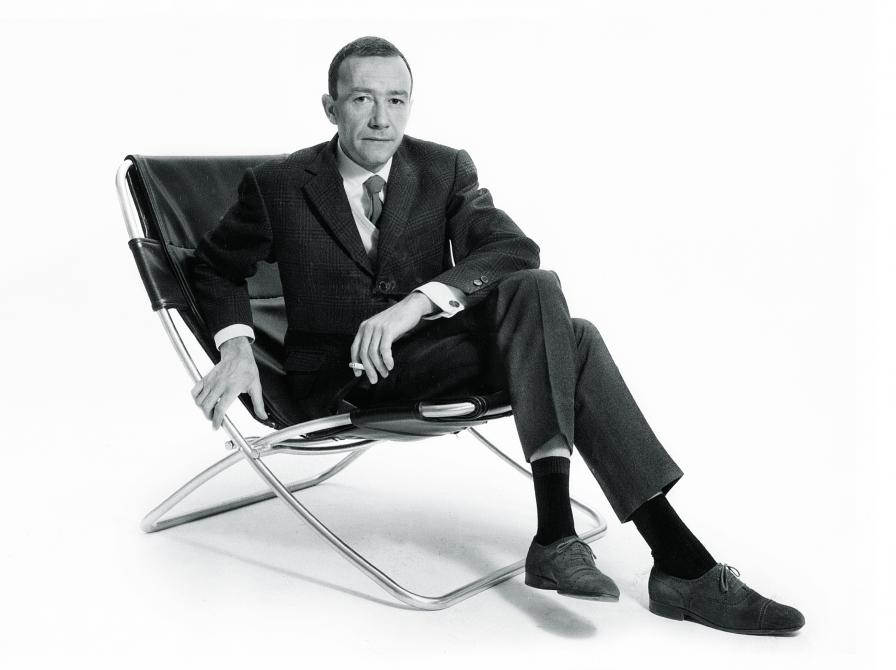 Pierre Guariche
Designer Pierre Guariche was born in 1926. He studied at the Ecole Nationale Supérieure des Arts Décoratifs, graduating in 1949. He then worked in the studio of Marcel Gascoin and presented his first designs at the Salon des Artistes Décorateurs and the Salon des Arts Ménagers. In 1953, he designed the mythical « Tonneau » chair for Steiner, first in plastic (1953) and then in bent plywood (1954). In 1954 he founded the Atelier de Recherche Plastique with Joseph-André Motte and Michel Mortier. In 1957, he was named Artistic Director of furniture manufacturer Meurop. He then shared his knowledge with the students of the Ecole Supérieure d'Architecture de Tournai and the Ecole Nationale Supérieure des Arts Décoratifs de Paris.
He knew how to bring a personal, innovative touch to design, combining aestheticism and series production.
His heart's desire was to respond to the requirements of his era by making use of series production techniques. His creations, such as the Tonneau chair (1953 and 1954), the Tulipe chair (1956) and the Président desk (1961), have become legendary pieces.