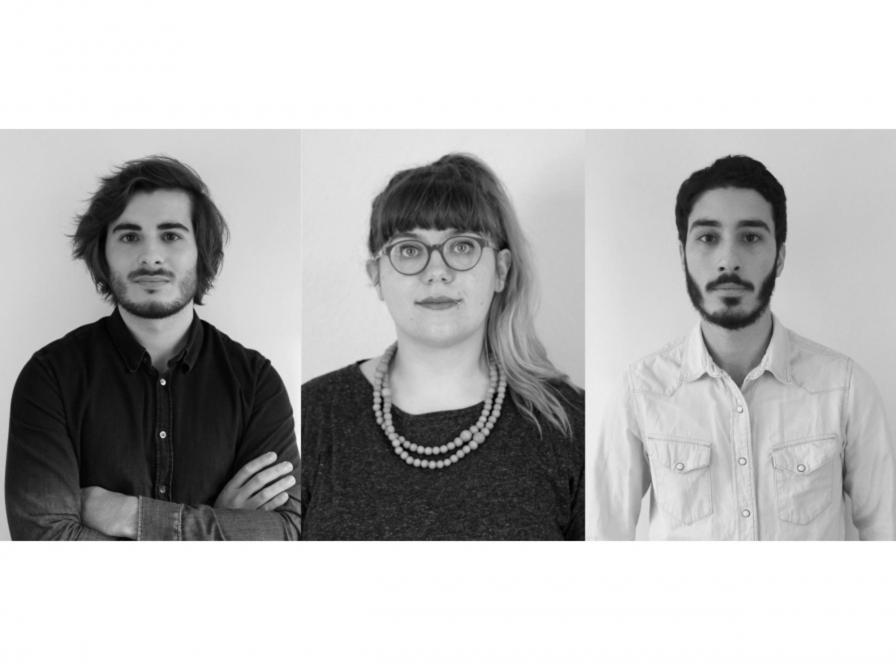 Pinto Guillemin Voisin
Pauline Pinto is a young designer, born in Limoges in 1990.
Her career in the Applied Arts began in la Souterraine in 2005 ; she then studied product design and visual communication before graduating with a Masters in Design & Lifestyle in 2014.
Pauline alternates diverse yet complementary experience in global design agencies, publishing houses, studios and research facilities.
She recently left for London, where she assists young designers from the Royal College of Art: an enriching experience which enables her to combine an Anglo-Saxon approach with her pronounced interest in skills and handiwork.

Cédric Guillemin is a young French designer, born in La Rochelle in 1990.
Attracted by design, architecture and even art, he began studying for a degree in Applied Arts at the Université Jean Jaurès, Toulouse in 2009. He then joined the IUP d'Arts Appliqués de Montauban. A number of placements followed, most notably at Reine Mère and Arik Levy Studio. Alongside his studies he works as an independent designer. He obtained his Masters in Design & Lifestyle in 2014, the same year that he won the prix Cinna (along with Pauline Pinto and Benjamin Voisin) for his Majordome illuminated table.
Quite apart from the requirements and practicality of an object, he envisages design as both transcultural and universal, the more accessible the better. With their very simplicity of line, his creations bring to the fore the materials used, thus enhancing the relationship one has with the object in question.
He currently lives and works in Paris.

Benjamin Voisin is a young designer, born in Toulouse in 1991.
Following a degree in Applied Arts at the Université Jean Jaurès, Toulouse, from which he graduated in 2011, he studied for a Masters in Design & Lifestyle at the IUP Arts Appliqués de Montauban, which offers training in colour unique in France.
There have been numerous placements, most notably with Reine Mère and the studio of Samuel Accoceberry. It was in the last year of his Masters that he designed Majordome, in collaboration with Pauline Pinto and Cédric Guillemin, which went on to be awarded the prix du Public at the concours Cinna 2014.
Benjamin favours a modern, sober, unembellished design style which brings to the fore both materials and skills. Objects are, for him, a source of emotional links with Man, a subject which he developed in his dissertation.
He graduated in 2014 and is now based in Paris, where he works as a freelance designer.