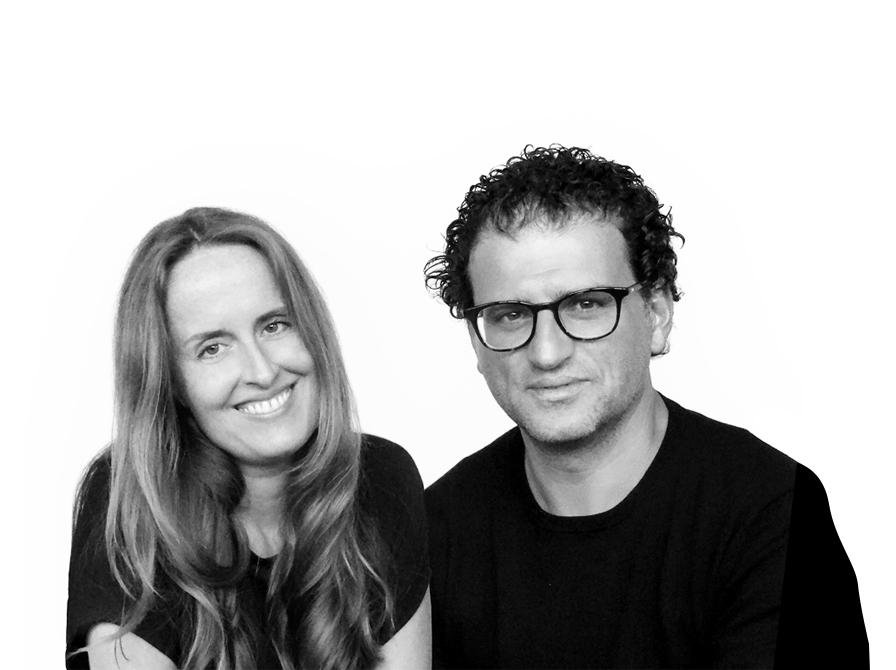 Quaglio Simonelli
Manuela Simonelli, born 1971.
Andrea Quaglio born 1965.

Quaglio Simonelli arose from the meeting of Andrea Quaglio and Manuela Simonelli, designers who graduated from the Università del Progetto de Reggio Emilia, Italy.

Following their 1994 début alongside Philippe Starck, with whom they collaborated for two years, they founded their own design studio, establishing themselves in various creative fields. They firmly believe that diversification is a source of creative richness.

They design technical products, furniture and lighting, and devise identities and designs for cosmetics brands, for which they alternate industrial logic with a more craftsmanlike approach.

In the food industry, they have worked with Barilla; they have designed concepts for the offices of Mandarina Duck, plus lights for Artemide and Ligne Roset, bottles for L'Oréal, seats for Amura, Infiniti and Debi, decorative objects for Ichendorf, and technological products for Thomson, Acoustic Research, Alessi, TCL and My Fox.

They have won numerous awards for their creations:
Red Dot Product Design Award, 2015, 2007
IF Product Design Award, 2015, 2008, 2007
CES Innovation Award, 2015
HKDA Award, Kapok Prize, 2007
Étoile de l'Observeur, 2001
Janus de l'Industrie, 2001

Several of their products are now part of the collection of the Fonds national d'art contemporain, Paris.